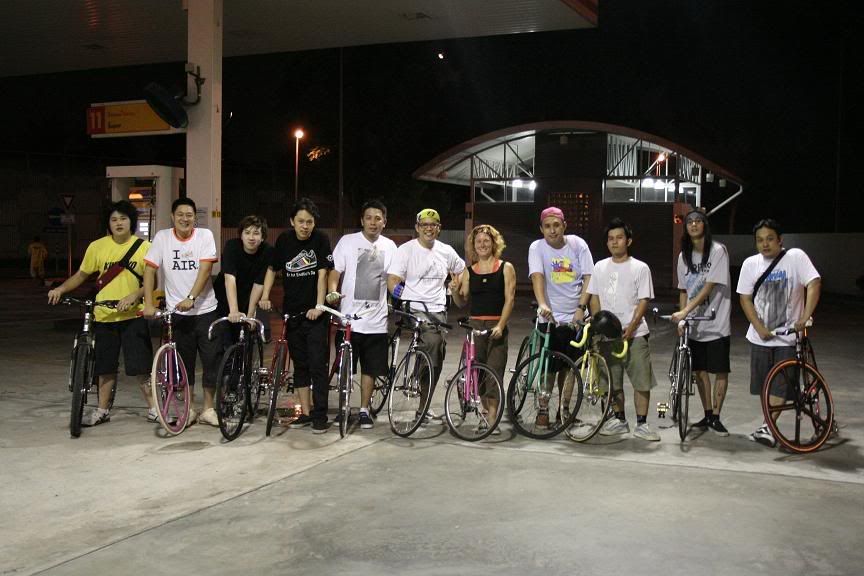 The ride was good, weather was awesome and not much traffic. Besides that, the motorcycle lane is very suitable for fixie riding(not racing!) .
What made this ride special is our guest, Ms. Ines Brunn, the whole night she was riding with us . Her tricks performed at pit-stop made all the guys speechless even though she wasn't on the trick bike that she always used for stunts .
and this is the first time for few of us completed the Kesas highway 23km routes. We shall ride this kind of route more often.
Hope she had a good time while riding with us. KLfixed love you!